How to: grant authorisation to
tax brief (Skattemappe)
In order for us to be able to help you with your tax return, we need access to your tax brief (Skattemappe in Danish). 
Follow the steps below to grant us authorisation to your tax brief or download the guide as a PDF.
Log on using your choice of  method.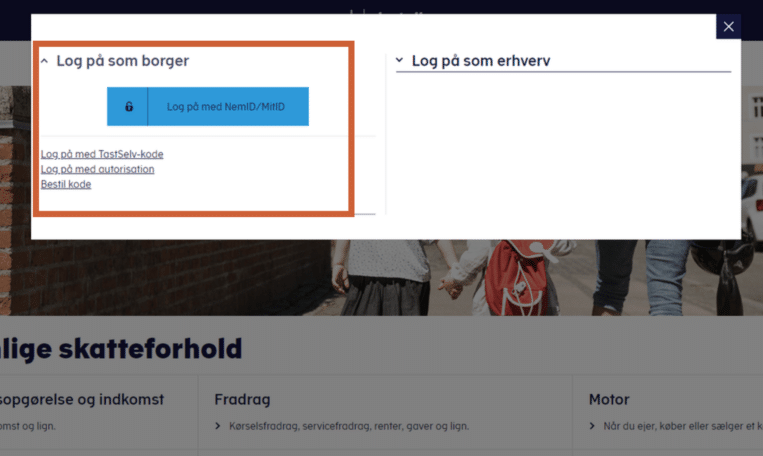 Click "Profil" (Profile) in the upper right corner.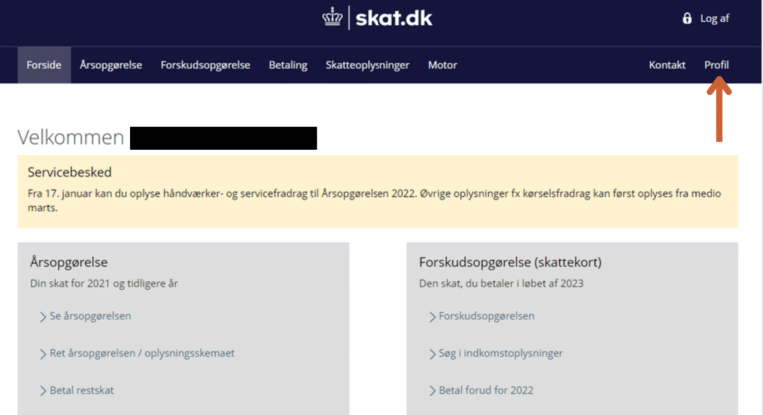 Click "Giv adgang til rådgivere eller andre"
(Authorization of advisors/others) in the TastSelv menu.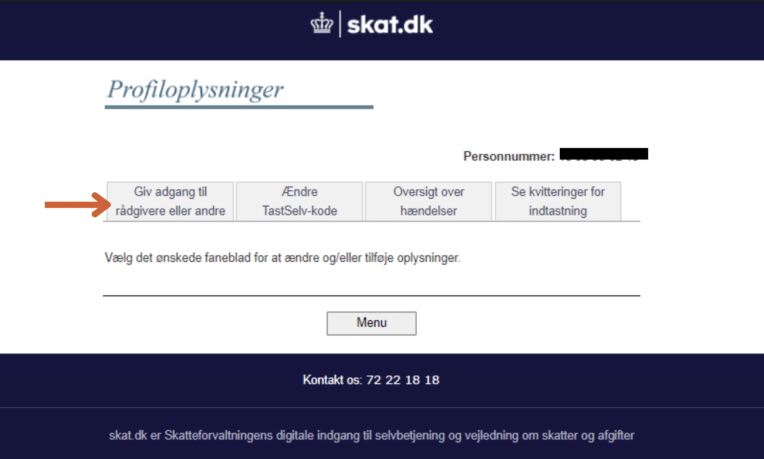 Enter 35851046 into the field
"Jeg giver adgang til" (I give access to).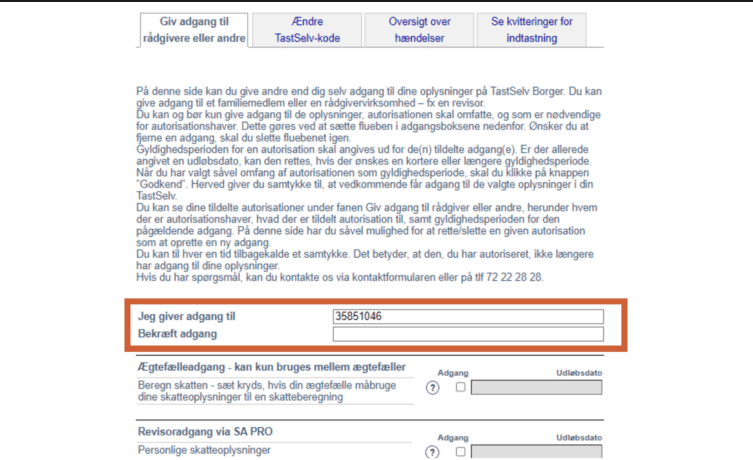 Enter 35851046 into the field
"Bekræft adgang" (Confirm access).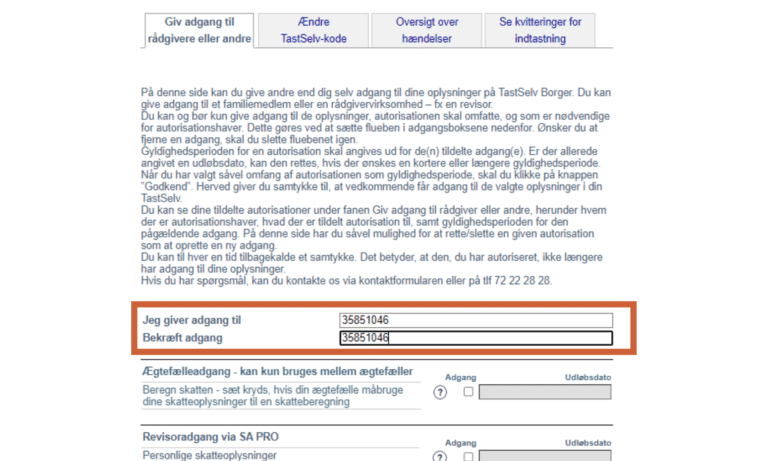 Tick the box:
"Adgang til alle informationer. Hvis du sætter kryds her, giver du din valgte rådgiver adgang til alle punkter i TastSelv Borger og eventuelle nye punkter.
Den særlige adgang for ægtefæller er undtaget." 
(Authorization of all items in the TastSelv menu, including any new items,
except separate spouse authorization)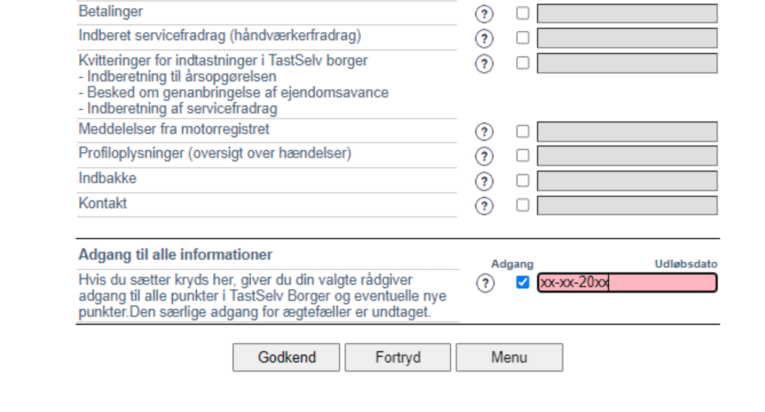 Add "Udløbsdato" (Expiration date)
and press "Godkend" (Approve)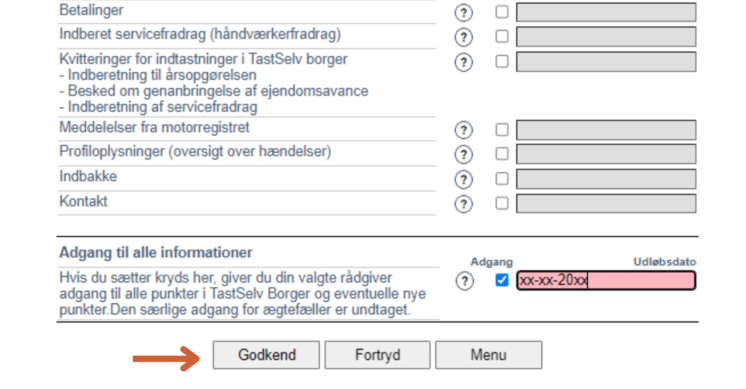 do you have any questions?
Feel free to reach out to us, and we will get back to you